How exactly does a secondary Business and History teacher with little coding experience end up helping organize a Virtual Elementary Codeathon?
The Global Codeathon started with my wife Mindy getting into coding through her student's inquiry into technology through the PYP Exhibition (her blogpost if interested) a little over a year ago. Since then she has been on a journey into coding where she has tried to find ways to naturally integrate it into her curriculum (polygons lesson,  compose music while practicing fractions and decimals), started an elementary coding club with her colleagues (other founders of  the Global Codeathon) and started presenting at conferences (Vietnam Tech Conference & EARCOS). Through this journey she realized coding is much more than STEM, visualizing one's learning and computational thinking but also a creative outlet for students.
 "… students realized something many adults don't, programming has limitless potential. It is much more then syntax to be memorized. It takes away the box and lets students create in new ways."
At Vietnam Tech Conference she attended an unconference with with Justin Hardman and they discussed the idea of getting students together for a codeathon. This would be an opportunity for students to connect with other students interested in coding, push themselves and celebrate together. A codeathon would be very feasible in a place like Hong Kong where there are tons of schools but Mindy knew Hanoi was not Hong Kong and her elementary students wouldn't be able to travel. The idea of a virtual codeathon was born.
Soon enough the team was set:
Mindy – Grade Level Leader PYP teacher and adviser for the coding club
Michelle Matias – Elementary Technology Coordinator and adviser for the coding club.
Heidi Kay Essiason – Grade Level Leader PYP teacher and adviser for the coding club
Myself – I was excited by the idea and told the team I would be happy to help any way I can
We then started working our PLN and promoting to see if there would be any interest
Any elementary schools interested in an intl #codeathon in May? Hoping to learn, create & share globally. #pypchat #coetail #edtechchat

— Dan Slaughter (@danslaughter) March 18, 2014
Note that this was just 2 months before the Global Codeathon.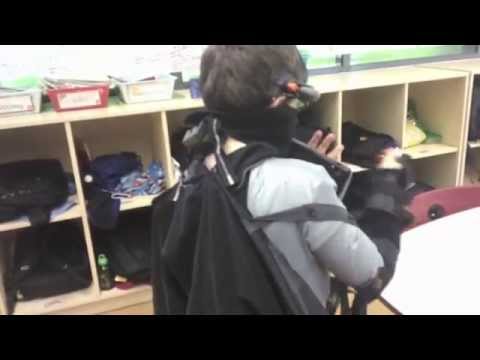 Lucky for us there was some interest  
Would ur schl be interested in joining or hosting #globalcodeathon in Ch by @danslaughter https://t.co/jraU523Wfw @jennysfen @markshillitoe — Vivian 慧雲 (@ChezVivian) March 25, 2014
@ChezVivian @danslaughter @jennysfen would love to be involved in #globalcodeathon in Oct11-17 we have https://t.co/I8PIMcN5Ol #codeEU too! — Mark Shillitoe (@markshillitoe) March 25, 2014

@ChezVivian @danslaughter @markshillitoe wow – yes would be very interested. More info? — Jennifer Fenton (@jennysfen) March 27, 2014
 It wasn't always this easy. Our website was still quite simple and we felt under the gun getting the website ready, getting schools to commit and planning the actual event. At first we weren't sure if schools would make the commitment but in the end we had schools from 7 countries, 3 continents and students from at least 15 different schools attend (some host schools allowed students from other schools to attend).  All together we had a little over 200 students.
One of the biggest goals in the Global Codeathon was to get students to connect with other students and realize that it bigger than just their classroom. This is why we asked that schools to run the Codeathon simultaneously (unfortunately a couple schools couldn't do this). To connect we used a Google Hangouts which we also used extensively in the planning stages when meeting with schools before the event.
We also organized a virtual beginner session led by Mindy and intermediate session led by Heidi. Initially we didn't foresee that we would actually have to be teaching or guiding remotely but it was obvious there was a need and tried to figure out how this could best be done remotely. The sessions themselves went well but we did have some technical glitches as one would expect. All of our lesson materials had been shared on the website in case the Hangout went down but amazingly the Hangout stayed strong but unexpectedly we directed a DDOS attack on our own website when we had all the students access it.  This definitely increased the stress level but luckily everything was on Google Docs and the team troubleshooted and sent tiny url's to the participating schools.
At the end of the sessions we had students upload their programs to the Beginner Scratch Studio and Intermediate Scratch Studio and had students check out each others work (we emphasized that work wasn't expected to be a finished product). These studios reinforced the connection we had across the world with an authentic public audience, celebrate one's work and offer constructive feedback. While the students were checking out the programs, we had teachers's from each location find one student who would be willing to do a 2 minute demo slam of their program by screensharing on the Hangout. The demo slams were a lot of fun and a reminder that these students are elementary students. Some were quite scared to share but once they did they showed a lot of pride in what they had done.
We also added a competitive side to the Global Codeathon with the Advanced Competition. We gave students 10 days before the event the theme of Super Heroes and they had to create a program based on that theme.  The programs submitted showed how one could really go any direction with their programs.  Here are a couple of examples:
"See inside" to find out how the student made multiple costumes to make the robot wheels move.  
"See inside" to see how complicated this program was to make.
Here are a few quotes from students who submitted:
"I felt proud of myself for making my FIRST game ever. I really love coding and messing around too create awesome things on it. This is one of the project i'm really proud about. Even if i don't win, i still enjoy coding."
"I enjoyed most on creating the sprites and different types of art to make it more realistic and interesting, and of course, also the coding, but some of the coding took some time to do, but it was very fun!"
"I really enjoyed doing this and finding out what everything does because I have never coded in my life! I really appreciated the experience that the Codeathon gave to me!"
"I enjoy scrolling through countless ideas of music themes and the satisfaction of choosing one. I had the same feeling when smoothing out bugs."
"The best thing about creating my own program is that I could make something with nothing else than my computer and my imagination. Even if I wasn't with my computer, I coded and picture the program that I'm working on so that I can start coding, right away. I was really obsessed with coding this period of time. I even forgot to sleep! I just love coding so much than before."
I love that focus in on having fun, using one's imagination and being creative. These students are not thinking about STEM or 21st century jobs. 
One last behind the scenes moment that put everything together was that we contacted Dong Nguyen the creator of Flappy Bird and he agreed to judge the advanced competition as well as send a letter of encouragement to the students and provide some t-shirts as prizes.
We never expected our initial tweet to him would work but surprisingly received a message back. He even agreed to attend the Codeathon but soon realized May 17th he was going to be at his first big public appearance in New York City where he was going to announce what is happening next with Flappy Bird. To our amazement, not only did he judge games but he gave students direct feedback. Here is the feedback he gave to the winner of the Advanced Competition:
Here is the winning game itself from a grade 6 student (the oldest grade allowed) from Chadwick International School.
And here is his reaction when he found out he won:
This is something I would have never expected I would take part in but it ended up being an awesome ride. The team of Mindy, Michelle and Heidi were fantastic to work with and I learned a ton in the process. Everyone had their roles and I don't think the event would have been as successful if it wasn't for everyone.
We also had great support from UNIS Hanoi who when the ladies proposed the idea (I don't work there) gave us the green light and said they would be willing to support us if needed. This willingness by the school to be risk takers and innovative is something we don't take for granted. Also, big thanks to my PLN and those that re-tweeted, shared and generally supported us. Those re-tweets do make a big difference.
Lastly I want to thank all the schools who participated. Getting approval from your school, participating in Hangouts leading up the event and taking up a Saturday for both students and teachers is no easy task. Especially in an event led by teachers they may have never met before and opportunities for technology failure was high. The Global Codeathon couldn't have happened without you.
It was a lot of hard work but seeing the student's reaction in Hanoi and around the world definitely made it worth it.  We are now reflecting and thinking about what we can do next year.